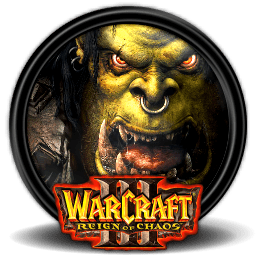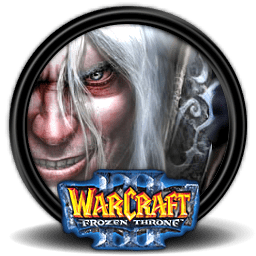 Warcraft III: Reign of Chaos (Warcraft III ROC) là một trò chơi chiến thuật thời gian thực được phát hành bởi Blizzard Entertainment. Đây là phần tiếp theo của trò chơi: Warcraft II: Beyond the Dark Portal.

Trò chơi bao gồm 4 đạo quân, trong đó có Human (Con người) và Orc vốn đã có ở các phiên bản trước của trò chơi và thêm vào đó là hai đạo quân mới Night Elf và Undead.

Warcraft III: The Frozen Throne (Warcraft III TFT), cũng như các phiên bản mở rộng dành cho Warcraft trước đây của Blizzard, phiên bản The Frozen Throne mang đến cho các game thủ một chương mới trong cuộc chiến khốc liệt Warcraft...
Khi tham gia vào trận chiến với chế độ đơn lẻ, các game thủ sẽ có cơ hội quay trở lại vùng đất tận cùng của thế giới - Azeroth. Vài tháng sau khi đoàn quân Archimonde và Burning Legion bị đánh bại trong trận chiến ở dãy núi Hyjal, có một thế lực thần bí đã nổi lên từ khắp nơi trên thế giới... Và cuộc chiến lại bắt đầu.

Vài nét về map Dota: đây là một map chiến thuật đặc biệt hay của Warcraft, do nhóm Ice Frog làm nên. Mục tiêu của Game: Pick (chọn) hero, farm creep (chăn quái), giết hero đối phương và phá hủy nhà chính. 1 điều đặc biệt là hero trong Dota không giống trong Dday, hero nào cũng có cái lợi riêng. Ví dụ: hero Inteligent thì thường đánh xa và chưởng pháp rất điên; hero strength thì thường đánh gần và rất trâu máu; hero agility thì nửa đánh xa, nửa đánh gần, thường có những skill rất khỏe về sau (Bash,Crital Strike, Life steal, Evasion,...). Dota được chia làm 2 bên : Sentinel (team 1) và Scourge (team 2). Nhà chính của team 1 là The World Tree, còn team 2 là Frozen Thone (rất quen thuộc).
Defense of the ancient (Dota)

Download Warcraft 3 Full Link Mediafire
Lưu ý:

- Vui lòng đợi 5s rồi click nút
ở góc trên bên phải để download.

- Download hết 7 phần rồi dùng pm Hjsplit để nối file lại được 1 file rar => giải nén file rar sẽ dc thư mục chứa game => chạy Frozen Throne.exe hoặc Warcraft III.exe để chơi

- Đầy đủ các map DOTA, DDAY